We Are Always Interested To Purchase Rare Nutmeg Graters!
Contact Us With Pricing And An Image . . .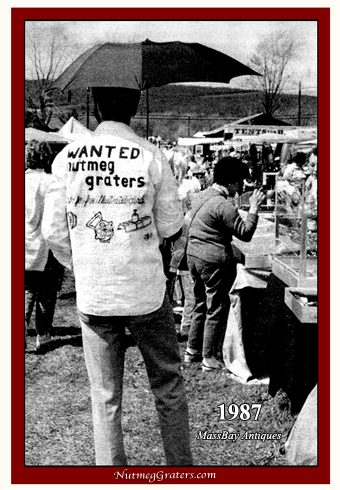 We are long standing collectors of nutmeg graters, and remain interested to acquire those special examples. We are most interested in rare American examples, but we also consider examples from around the world. You are welcome to contact us regarding any item that you think might interest us.

Get in touch by U.S. Mail or by e~mail; addresses are located at: Contact Our Site.


Always:
1). Include a photographic image of the nutmeg grater.
2). Describe any labeling information found on the nutmeg grater.
3). Include any local history that pertains to the nutmeg grater (if known).
4). Always include the price you are asking. (We never respond without pricing ~ Sorry!)


We would love to find any of these!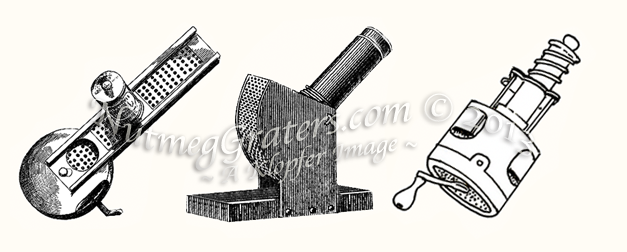 NOTE: We no longer have interest to acquire the "findable examples", but thank you for thinking of us.

If your offers duplicate examples we possess, we gladly suggest alternative buyers!