Enlarged Image of Faked or Spurious Maker's Mark for
Eoff & Shepard Plus An Authenticated Maker's Mark: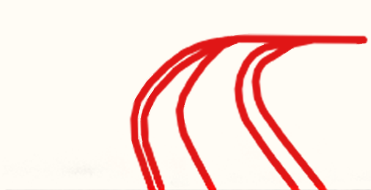 This mark is an enlargement of (Fig A2), as seen on the previous web page. Notice that the direction of the strike force applied by the silversmith resulted in die slippage or lateral movement and a re-strike (or bounce) of the die (encircled in red).
This movement is typical of the work of a crudely skilled and unsophisticated hand. Compare this mark against the authenticated image at the bottom of the page.
Notice poor letter formations and the jagged edges resulting from a poorly cut die.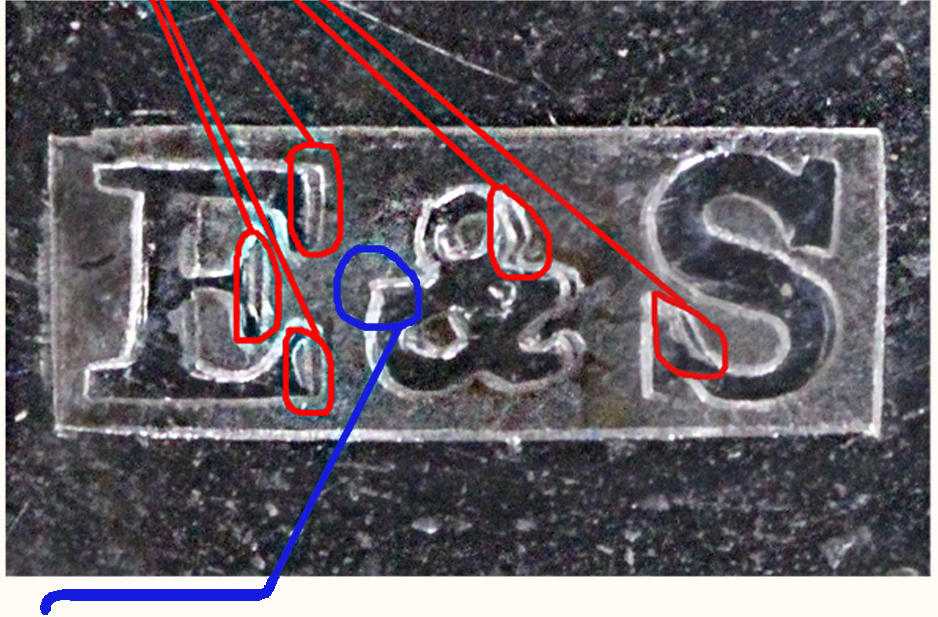 There are unique features incised into the die indicating that this specific die was used to mark both silver items:
(Fig A1~2) the flat-sided cylinder form pocket nutmeg grater and
(Fig B1~2) the barrel form pocket nutmeg grater.
In this case, the ampersand "&" symbol demonstrates both:
A). poorly formed Bowls or Counters which are dissimilar to authenticated maker's marks by Eoff & Shepard, and
B). a telltale spur or raised shoulder on the left side, center (encircled in blue).
These concerns serve as clear indications that the maker's marks (Fig A2) and (Fig B2) on the previous web page, were struck using the same die.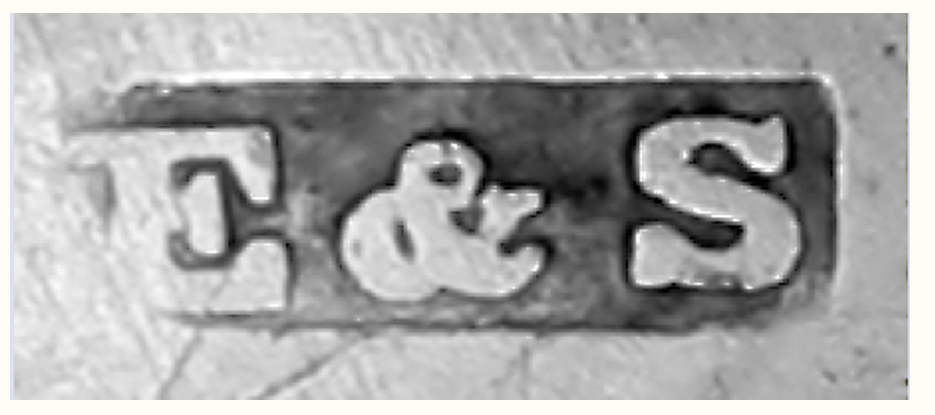 To the left is an authenticated "E&S" maker's mark. Compare the "&" (ampersand) to see inescapable difference from this mark and the maker's marks in question.
[KLOPFER article © September 2015]
We continue to painstakingly investigate this concern. Additional data or opposing viewpoints from our viewers are
welcomed for consideration and valid viewer data will be posted, including author credit (becoming the property of
NutmegGraters.Com.) If you believe that you have been the victim of such fraud, please feel free to contact this site.
Thanks!