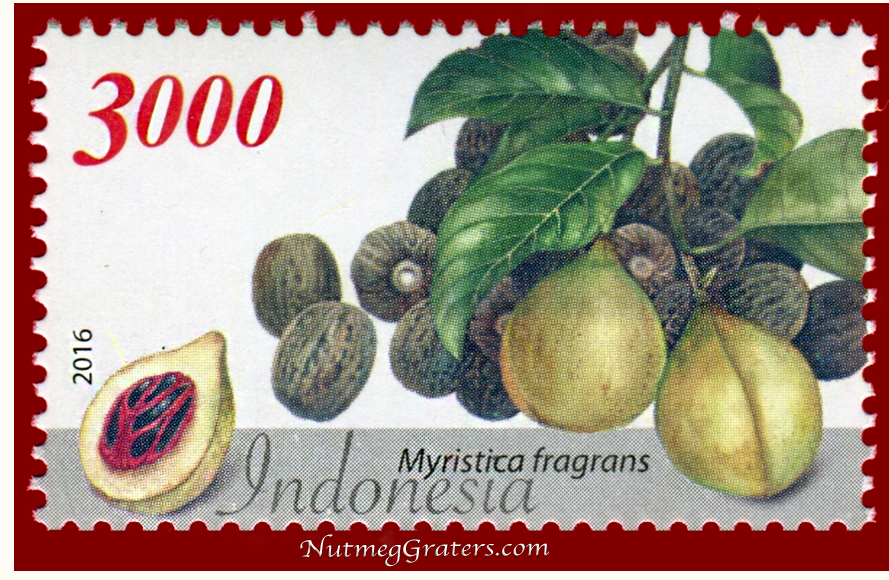 "Nutmeg ~
Myristica Fragrans"~ September 24, 2016 ~ "Indonesian Herbs
and Spices" ~
Postal Stamp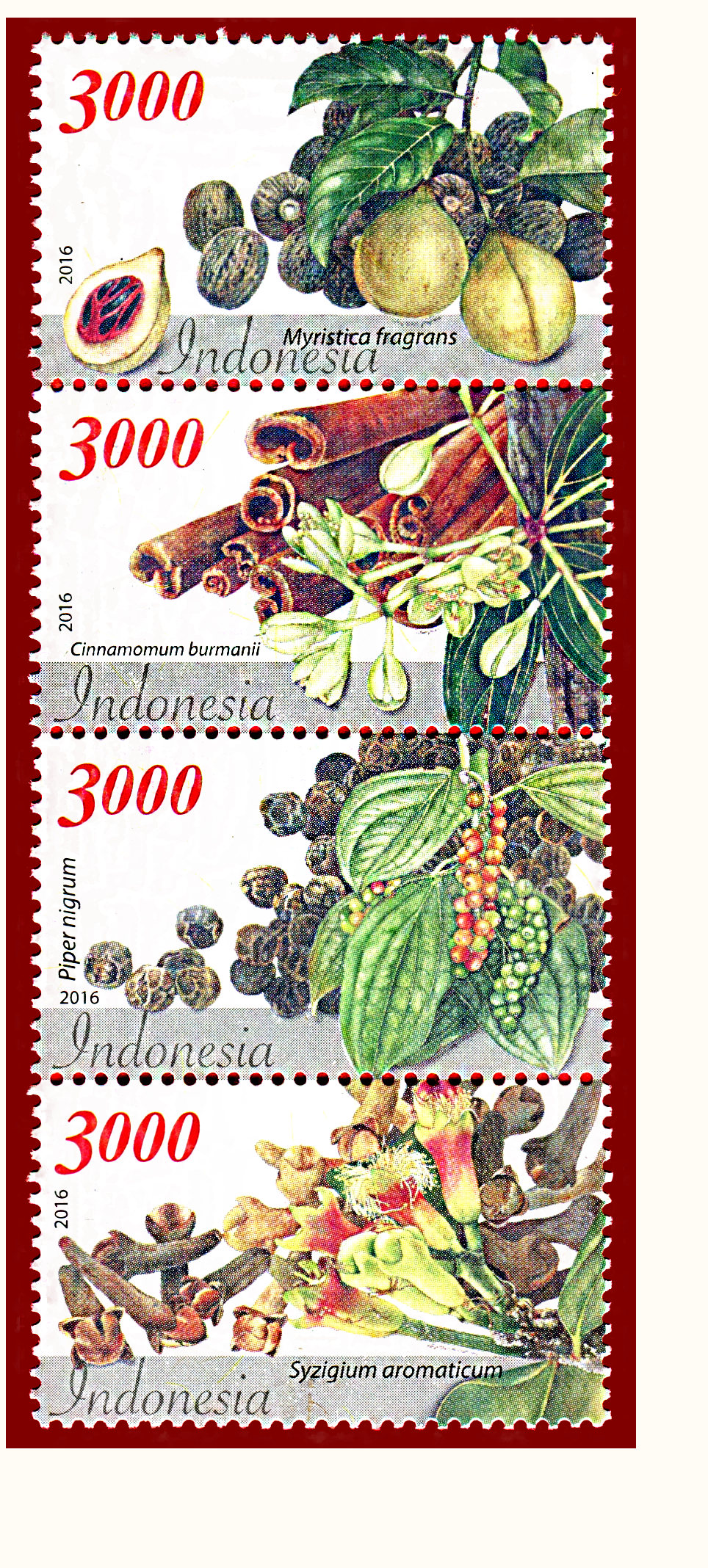 SERIES: Indonesian Herbs and Spices ~ Myristica fragrans (nutmeg), Cinnamomum burmanie (Padang cassia;
a.k.a: Indonesian cinnamon), Piper nigrum (Black pepper)), Syzigium aromaticum (Cloves).
DATE OF ISSUE: September 24, 2016.
DENOMINATIONS: 3000 Indonesian Rupiah.
STAMP SIZE: 41.06 X 25.31 mm.
PERFORATION: 17 by 27.
PAPER: Unwatermaked.
GUMMING : PVA.
PAPER TYPE: Tullis Russel gummed paper.
INK: 4 separation plus 1 invisible.
PRINTING PROCESS: Offset Lithography.
SHEET CONTENT: 20 stamps per sheet (5 sets having 4 different images).
DESIGNER: Karyono
PRINTER: Perum Peruri.[Indonesia National Printing and Minting Company], Falatehan no.r Blok K-V,
Jakarta Selatan, DKI Jakarta 12160, Indonesia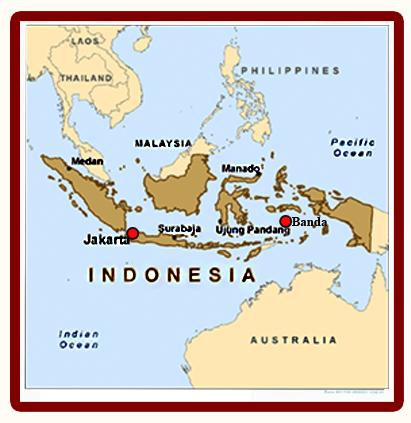 HISTORY: The long standing history of spices and herbs native to modern Indonesia are honored through the release of their 2016 postal stamps in recognition of the importance of nutmeg, cassia, black pepper and cloves to the world. Entitled Rempah-rempah Nusantara ("Archipelago Spices"), these artfully designed stamps are illustrated by the renown Indonesian artist Karyono. The series, also known as, "Indonesian Spices", are printed by Perum Peruri of Jakarta (Indonesian state-owned security printers and mint).

During earlier centuries, spices from the Indian Ocean islands were one of the world's most precious commodities, with their control resulting in smuggling and long standing international feuds and war.
Nutmeg originates from seven tiny isles, the Banda Island, now part of Maluku Province in the central-eastern region of Indonesia. Even in modern times, Banda nutmegs are often described as "the best" when compared to this spice grown elsewhere. Today, nutmeg is derived from farming, with orchard at varied location throughout Indonesia. It is reported that in 2016, Indonesia earned nearly $100 million from their export of nutmeg, resulting in 50 percent of the world's market share.
The full sheet contains 20 stamps, produced with images of 4 different spices. These beautiful postage stamps "Indonesian Herbs and Spices" pays tribute to the history of these long standing, important spices from this region.
[KLOPFER article © January 2022]